is partnering with St. Mary's Healthcare System for Children on this important brain injury prevention campaign. Please take a few moments to learn how you can keep your family safe this summer and all year long!
Take the pledge to be Head Smart today!
St. Mary's is offering a chance to win a JetBlue vacation simply for helping to spread the word on how to prevent brain injuries, the leading injury-related cause of death and disability in children and young adults. The good news is that many head injuries can be prevented or minimized by following simple safety precautions.

This summer, before you hop on a bike, dive in a pool, or pack up the family car, pledge to be Head Smart. Vow to follow these safety practices and you will be entered in our drawing to win two roundtrip tickets on JetBlue.

Take the pledge & enter in our free drawing »

Please share these important safety tips with your family and friends - and encourage them to take the Head Smart Pledge.
As always, thank you for your ongoing support and generosity. Have a safe and enjoyable summer.

Sincerely,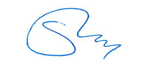 Stephen Brent Wells
Chairman, Board of Directors

PS. We respect your email preferences and privacy If you'd rather not receive updates on this drawing you can opt out of future email about this contest.

I Pledge to be Head Smart.

I will use my seatbelt and make certain everyone in my car is buckled appropriately.
I will use and promote safe sports techniques.
I will learn the signs of concussion and seek medical assistance following a hit to the head and before returning to play.
I will ensure that everyone in my family wears helmets and protective gear when riding a bike, scooter, on skates or skateboard, and when playing sports.
I pledge to buckle up, helmet up, and keep it up!
Learn more about St. Mary's Head Smart & Fly campaign for roundtrip tickets on